OEM SERVICE


Our expert designers work hard to create the perfect solutions for your needs.
MACYPAN has the experience, capability, and R&D resources to make any OEM/OEM integration a glowing success!
Once the customer provides us with concept information and detailed specifications, we will notify them of the total cost for design, prototyping, and estimated cost per unit before the production begins. MACYPAN will work with customers until they are satisfied and all original design requirements are met, and the product performs exactly to customers' expectations.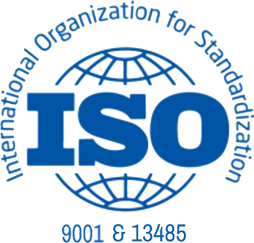 We are an ISO9001 and ISO13485 certified company. We maintain stringent quality standards in our manufacturing processes and ensure products go through rigorous quality checks at every stage of production.
With decades of experience of design and manufacture the hyperbaric chamber, MACYPAN is sure to provide you with the most individualized and superb solutions. From custom design to branding services, we have the experience and capability to turn your ideas into reality. From Chamber cover logo, color, and pattern, customize your own chamber.
1
Conventional product
MACYPAN brand hyperbaric chamber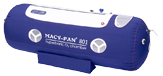 2
Cover logo customization
Chamber with your own clinic, center, spa brand name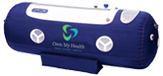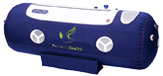 3
Cover color customization
Chamber with your favorite color based on RAL color pad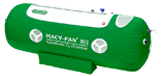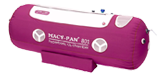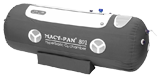 4
Cover pattern customization
Chamber with your favorite pattern