Products are exported to more than 120 countries and regions! Shanghai Baobang shows the world' "Songjiang intellectual Production " hard power.
Products are exported to more than 120 countries and regions! Shanghai Baobang shows the world' "Songjiang intellectual Production " hard power.
Shanghai Songjiang District Rong Media Center Radio and Television station conducted a special interview report on Shanghai Baobang, the theme of the report is "Shanghai Baobang shows the world" Songjiang intelligent "hard power", the full report is as follows.
On July 12, Shanghai Baobang Medical device Co., Ltd. will take part in the 31st East China Import and Export Fair (East China Fair) with its leading product "oxygen Star 1". General Manager Pan is proud to say that Baobang has put technology research and development in the first place since its establishment in 2007, and deep ploughing hyperbaric oxygen chamber R & D and production.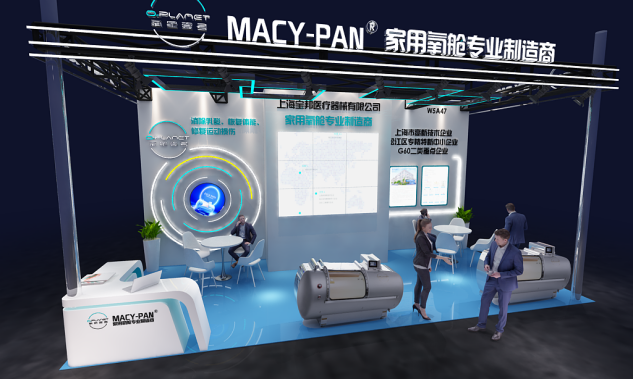 The product model on the upcoming East China Fair is HP1501, which is one of the series of domestic hyperbaric oxygen tanks developed and produced by the company, which can simultaneous accommodate two people. In the factory showroom in Shihudang Town, we saw this product, which looks like an enlarged capsule with a window on the deck. In addition to mattresses and pillows, telephones are installed in the cabins, which are 2.2 meters long, 1 meters wide and 1 meters high. General Manager Pan said that this product is the third generation hyperbaric oxygen chamber. This year, the newly developed "he 5000" multiroom hyperbaric oxygen chamber is also about to go on sale, which has achieved a technological breakthrough in the automatic switching of sitting, lying, multi-mode, multi-scene use.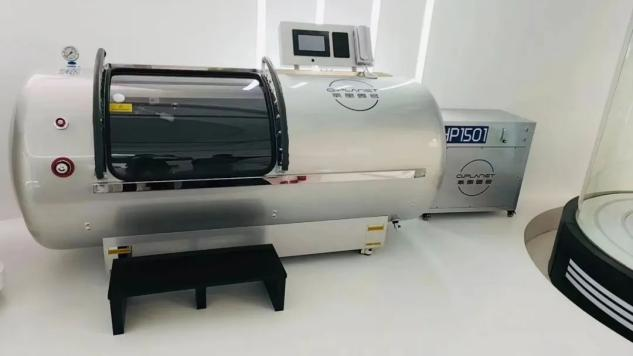 In recent years, with excellent technology and products, Shanghai Baobang has won the titles of 2018 Songjiang District Patent work pilot Enterprise, 2020 Shanghai High-tech Enterprise, 2022 Songjiang District Special Special Enterprise, 2022 Songjiang District II key Enterprise, 2022 Songjiang District Trade Secret Protection demonstration site, 2023 Shanghai specialized Special Enterprise and so on. The products produced by the company have provided health services for the Chinese Olympic delegation and the Chinese national basketball team at the 2021 Tokyo Olympic Games and the 2022 Beijing Winter Olympic Games.
Technological innovation is the lifeblood of high quality development of enterprises. Looking back, General Manager Pan said that from the production of hairdressers, containers and other electronic products, to the successful transformation and development of the first domestic high-quality private enterprises to open up the domestic hyperbaric oxygen tank market, relying on innovation and seek change.
It is reported that as early as 2010, Baobang set up its own technology research and development team. Up to now, the company has passed 1509001, 1S013485 international quality and management system certification, a total of 3 invention patents, 17 appearance patents, 16 utility model patents, 1 software copyright and other 64 items, and owns' MACY-PAN "" Bao Ruyi "" oxygen Star 1 "and other self-owned brands. "Post-80s" Peng Xiaoe is the "elder" grade staff of the technology research and development team, participating in the whole process of upgrading the hyperbaric oxygen tank series products. "Every technological breakthrough, it condenses the hard work of the team members, but also carries the company's development goal of" seeking change and innovation, continuous improvement, creating high-quality products and surpassing customer expectations ". Peng Xiaoe said that taking the newly developed "and 5000" as an example, it can be experienced by many people at the same time in a limited space, and the air pressure has broken through 1.5 atmospheres, and the mode can be automatically switched, which is difficult in the industry.
Innovative research and development is always on the road. General Manager Pan said that in recent years, in order to speed up the pace of innovation and research, meet the changing market demand, the company contact with colleges and universities to carry out in-depth cooperation, committed to the construction of an integrated industry-university-research system. It is worth mentioning that the invention patent of the first generation hyperbaric oxygen tank developed in cooperation with Shanghai University and Donghua University has realized the transformation of achievements in 2022, which fills in the blank of domestic and international household hyperbaric oxygen chamber subdivision.
Use the product to speak, rely on the quality based on the market. According to the data, by June 2023, the sales footprint of products developed and produced by Baobang has spread all over 125 countries and regions in Golden Ball, with a market share of 35%. "'big health' products have a wide range of markets. As enterprises, we should not only have an international vision, but also have the courage and confidence to enter the international market." General Manager Pan revealed that the PCT international patent application submitted by the company has now entered the national stage of the process.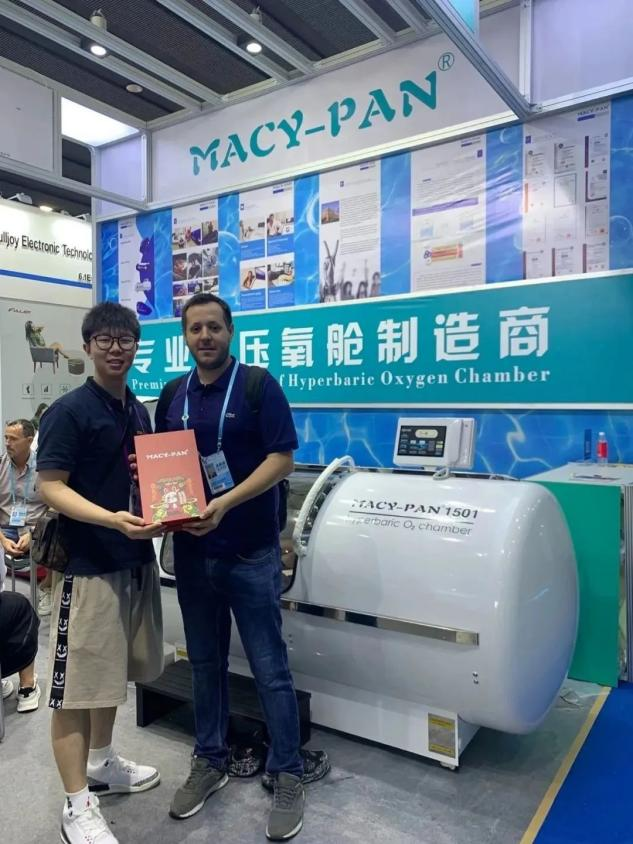 Anhui young man Zhang Mengxiang is our company's sales expert, in just two years, he has been active in China International Import Expo, Canton Fair, Kuala Lumpur, Malaysia, Southeast Asia Medical device Health Exhibition, Miami International Medical equipment Exhibition and other domestic and foreign exhibitions, up to more than 50 countries and regions. In his view, excellent products are the eternal driving force for enterprises to base themselves on the market. "Technological innovation is the fundamental factor for customers to improve their sense of experience." Zhang Mengxiang said that from his internship in Shanghai Baobang Medical device Co., Ltd at the end of 2017 to now selling products in the south and north, what makes him feel satisfied is not only the breakthrough in sales performance, but also the sense of pride and honor brought about by the brilliance of "big health" domestic goods.